Lost in Time: Exploring the Enchanting Beauty of Počitelj: Europe's Best-Kept Secret
Nestled in the heart of Bosnia and Herzegovina, lies the enchanting village of Počitelj, a place where time stands still and history comes alive. As you approach this charming settlement, you'll be greeted by impressive fortress that majestically rises over breathtaking view of the serene emerald Neretva River and the ancient stone walls that enclose the town. Every corner of this village reveals a new surprise, from the bastions that loom over the town to the intricate details that make each building unique, from the carved wooden doors to the colorful mosaics that adorn the walls intricate stonework that seamlessly blends with the rugged landscape, creating a sense of harmony between man and nature.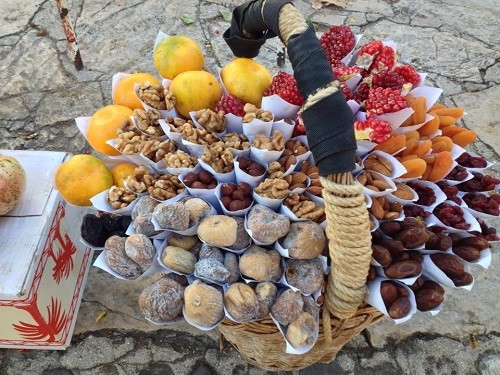 You'll be swept away by the sounds of the rushing emerald Neretva River, the sweet fragrance of pomegranates and fig trees, and the warm hospitality of the locals.
Whether you're wandering through the maze of alleyways, admiring the breathtaking views from the hilltop or savoring the local delicacies in one of the cozy cafes, Počitelj is a place that will captivate your heart and soul. So come, lose yourself in the magic of this ancient town and discover the beauty that lies at its core.
Explore the Rich History and Architecture of Počitelj
In the Middle Ages, Počitelj was the center of governance and administration for Dubrava župa, and its strategic importance was highlighted by its location as the westernmost point. It is believed that Bosnia's King Stjepan Tvrtko I built the fortified town and its settlements in 1383. Počitelj's walled town evolved over several centuries, and its architecture offers glimpses into two distinct stages: mediaeval and Ottoman. While the area was inhabited for thousands of years, the town's first documented reference dates back to 1444 in charters issued by Kings Alfonso V and Friedrich III. During 1463-1471, the town held a Hungarian garrison, but following a brief siege in 1471, the Ottomans took over and held the town until 1878. From 1782 to 1879, it served as the center of a kadiluk (area under the jurisdiction of a kadija or qadi – judge), while from 1713 to 1835, it was the headquarters of the Počitelj military district.